Hierbij prachtige ideeën voor een moederdagcadeautje:
Doe mee met onze actie!
Wij geven gratis 50 "Lichtje voor jou" weg. Ken jij een vrouw die met Moederdag, geen bezoek krijgt, geen moeder is of alleen is en wil je haar bemoedigen, kan je dat bij ons melden. Wij stellen hiervoor gratis 50 "lichtje voor jou" beschikbaar.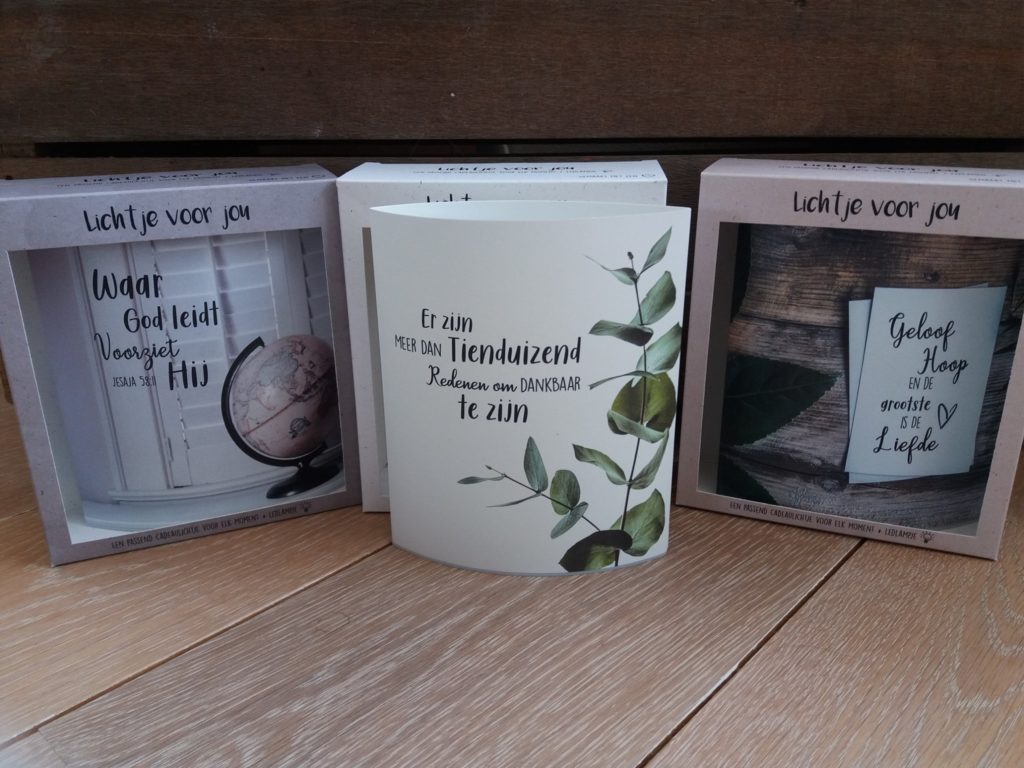 Als jij een naam doorgeeft op info@bijbelboetiekbaruch.nl o.v.v. "moederdagactie" dan krijgen de eerste 50 aanmelders een lichtje om weg te geven.Hoor jij bij de eerste 50 dan krijg je van ons een mail om het presentje op vrijdag 8 of zaterdag 9 mei op te halen in de winkel, zodat jij het persoonlijk kunt brengen.
I.v.m. Moederdag zijn wij ook vrijdag 8 mei tot 16.00 uur geopend.